Hello, my name is Caz Binstead. I am a fully qualified, registered integrative counsellor offering counselling and therapy in the Clapham area, London.
Counselling is a place for you to talk in confidence about issues or problems that might be affecting you. Coming to counselling is a courageous step, particularly if you are dealing with difficult or overwhelming feelings. I aim to create a safe and trusting space, and value the relationship between client and therapist as the most crucial element.
If you're looking to find out more about counselling, or are interested in coming along for sessions, please click here now. To find out more about me, my experience, and how I work, do see my about me page.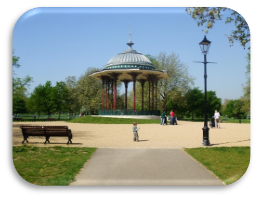 My consulting room is in a central location; based in the heart of the Clapham Common area located on the busy high street. I value my client's experience and am pleased to offer a spacious, comfortable and convenient space. 
My practice neighbours both Clapham Common and Clapham North Tubes. 2 minutes from bus stops (155, 50, 345, 88 buses), and within easy reach of Clapham Junction, Stockwell, Wandsworth and Balham.

 Email: [email protected];
Phone: 07837 478752
………………………………………………………………………………………..
In addition to individual counselling, I offer:
MINDFULNESS GROUPS, MBSR & MBCT: Mindfulness courses teach participants how to stay in touch with the present moment and be less caught up in negative thought patterns, to develop more helpful responses to stress, to learn to manage the constant demands of the modern world, to learn and recognise what can causes recurrent depression, and to use simple meditation techniques which can transform daily life. MBCT (Mindfulness Based Cognitive Therapy) is borne out of a blend of CBT and Mindfulness. It can be helpful for anyone who wants to learn more about the workings of the mind, be in touch with themselves and their feelings as they are, and learn simple techniques to help move beyond depression, anxiety, and other overwhelming feelings. The UK's National Institute for Health and Clinical Excellence (NICE) has recommended MBCT as an effective treatment for preventing relapse in depressive/anxious episodes. MBSR (mindfulness based stress reduction), has been a huge success as a programme. It was developed by Jon Kabat-Zinn and since its inception in 1979, has grown and is used worldwide.  Its aim is to help manage and reduce stress and anxiety, and to assist with pain management, and it is widely recognised throughout the medical community. Both these programmes can over time increase self esteem and trust within oneself.  In addition to previous training and 25 years of personal practice, I have both studied, and taught Mindfulness therapy at the world renowned and pioneering OMC (Oxford Mindfulness Centre), based in the Department of Psychiatry, University of Oxford.
BEREAVEMENT COUNSELLING is a specialised service to help support those who have lost loved ones. To experience a loss of someone significant through bereavement, is a life changing experience. I worked for a Bereavement counselling service for some time; counselling friends and families of people that are struggling to cope after the death (or illness) of a loved one. I have also worked extensively with loss and change, both in my current practice, and previously as a clinical supervisor at a Dementia service. Death and loss can be extremely hard to cope with, and being able to express your feelings and thoughts after a bereavement is extremely important. Whether it is a past or recent loss, we can work through how this has affected you and the wide range of feelings that can surface. You will feel held and supported as we respect and remember the person in the sessions. I find this work to be incredibly humbling, and embrace all that clients want to bring to sessions to help with the grieving process.
ANXIETY, STRESS & SOCIAL ANXIETY CLINIC: I also specialise in working with clients who are concerned with managing anxiety (and related disorders, such as panic attacks, social anxiety, perfection anxiety, OCD…). Anxiety is a natural part of life, but for some people, it feels like it takes over their lives. It can often lead to ensuing questions around self-identity and self-esteem, and I am keen to work with clients on these issues. Nb you might also be interested in my Mindfulness based stress reduction course (please see above) – do contact me to enquire.